RV-9A: Electrical - Part 2 - 8/18/2012

Home Previous Entry Next Entry Back
Share on: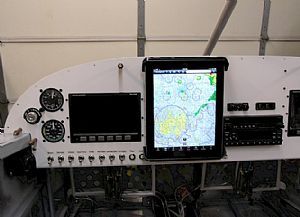 AirGizmo 656 Mount Refit for iPad
I use my iPad with ForeFlight all the time in my Cessna 172, but I hadn't figured out a way use it when I start flying the RV. It's too big for a leg strap and I couldn't find a suitable place any where else in the cockpit. But I think I've got licked now. I had already installed an AirGizmo panel dock for a future purchase of a Garmin 696.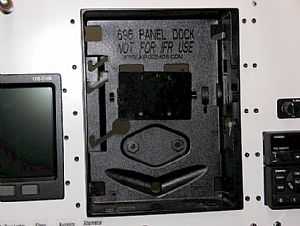 The AirGizmo Garmin 696 Panel Dock
I installed this dock a long time ago, hoping to start saving some money to buy the Garmin 696 at a later time. One day I noticed a triangular impression with 2 bolt holes in the back of the panel and got an idea.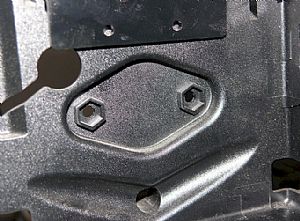 Here's the possible mounting spot
I already had a RAM ball mount from my purchase of a RAM iPad mount that I use when flying my Cessna. So I decided to see if the bolts holes match.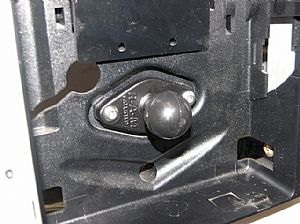 Holey Moley Bat Man!
The RAM ball mount shape and the holes are a perfect match between the RAM ball mount and the AirGizmo impression. I plan to add a little more reinforcement to the back of the AirGizmo to prevent the plastic from cracking in the future.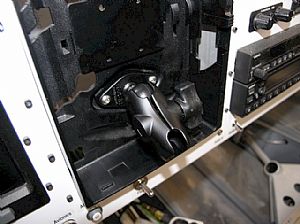 Put on the RAM iPad Socket Arm
So far so good. This is a special short Socket Arm that I got from Amazon.com.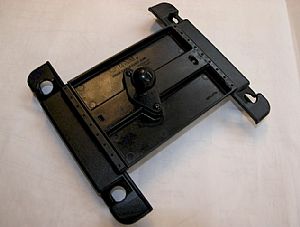 Here's my RAM Tab-TiteTM Holder for my iPad
It already has the triangle shaped RAM ball mount installed on it. I bought the holder from Amazon.com - RAM-HOL-TAB3U: RAM Tab-TiteTM Holder for the Apple iPad, iPad 2 & HP TouchPad - $23.13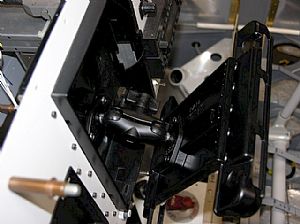 Here we go...
I tightened the socket arm just enough to allow to move the mount into position and still make it stay where I wanted it.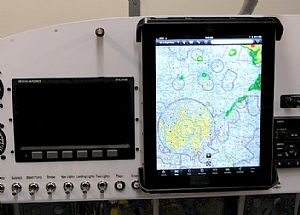 It works!
The iPad is loaded into the RAM mount by pulling down on the bottom flange which is spring loaded. There is plenty of room between the top of the RAM mount and the forward skin that will be riveted on later. The back of the RAM mount is about 1/4 of an inch away from the front of the AirGizmo dock when pushed into place.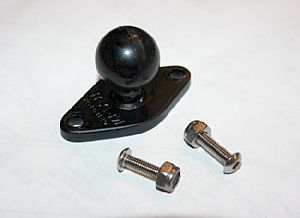 Here's the Ball mount
I got 2 RAM Mounts RAM-B-238 RAM 2.43" x 1.31" Diamond Base with 1" Balls.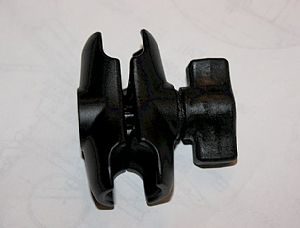 Here's the Short Socket Arm
From Amazon.com as well - RAM Mount Aluminum Short Dual 1.0 inch Socket Arm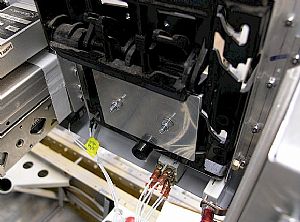 Added a reinforcement plate
UPDATE: I went back and added an aluminum plate with a support bar riveted on a the top of the plate that holds the plate against a main plastic frame on the Gizmo. Now the ball mount is rock solid.

Home Previous Entry Next Entry Back



SmittysRV.com is an Amazon Associate