| | |
| --- | --- |
| Share on: | |

Deviating from the plans
I've read on some of the email groups about some builders that are opting to use Delrin rods as control stops rather than the aluminum control stops as called for in the plans. This seemed to me to be an elegant solution to this application. The rod I chose is 7/8 inches in diameter as is about the same size as the washer that goes next to it. From what I understand the RV-7 and the RV-8 uses a small diameter delrin rod. I got the idea for using a delrin rod from Mickey's RV8 website and purchased mine from Aircraft Spruce.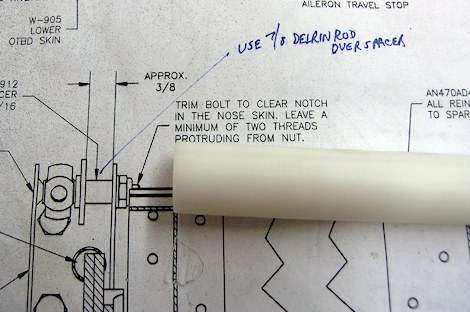 SmittysRV.com is an Amazon Associate
SmittysRV.com is an Amazon Associate
Yep, I'm Retired...
Help me Build this Airplane on Patreon!