Howdy Ya'll
Do what yer' Momma said...
Go Play!
| | |
| --- | --- |
| Share on: | |
Attached the vertical posts
I flipped the base over and tacked the posts in place with my brad nailer. Then I nailed and screwed the plywood on to hold the vertical posts in position. You'll notice the odd shape of the plywood. I did that to provide more strength to the posts that support the wing directly over the center beam on wig jig base.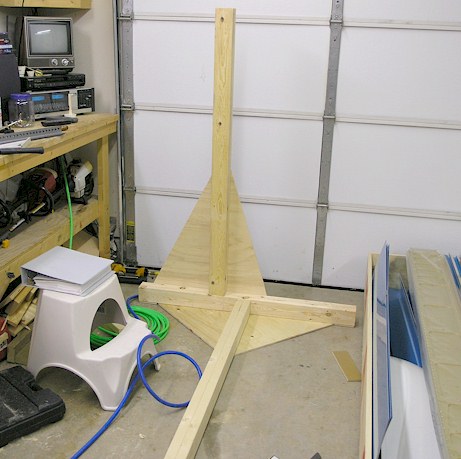 HELP FOR THE HOMEBUILDER

A website designed for Van's Aircraft Homebuilders, helping them find the information they need to build the most dynamic aircraft in the world.

The "cover your butt" section
This website was built to document the construction of an RV-9A in compliance with the FAA requirements needed to certify the aircraft. Any experiences and/or comments are by no means to be considered as instructions on how to build an RV-9A or any other aircraft.

This is website is owned and published by OpenAirNet, Inc. © 2015. All rights reserved.