RV-9A: Electrical - 10/23/2010
Home
Previous Entry
Next Entry
Back
Share on: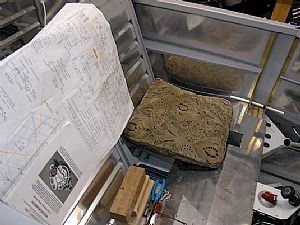 Time to hook the wires to the panel switches and breakers
I like this part of the instructions where it says to sit in your aircraft and put the panel in your lap to install the wiring harness wires to the panel. I realized that I have never actually sat in the airplane! I put one of Momma's nice couch pillows on the seat floor for butt cushion (don't tell her), and lowered myself in. After some airplane noises and flying visualizations I finally got down to business.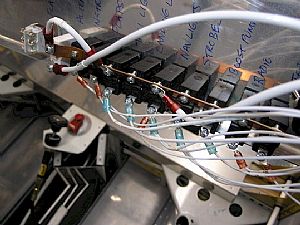 Started hooking up the wires
This harness is amazing. Every wire is placed just the right length for hooking to the terminals from the harness. The wires are labeled and I just have to following the drawing wire placement instructions.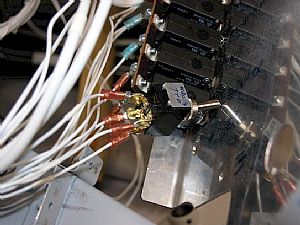 Here's the master switch
I had to remove the master switch from the panel in order to reach the screws in the terminal posts.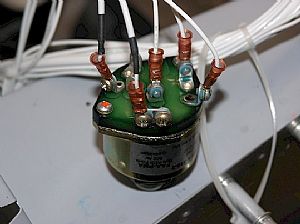 Here's the ignition switch
I didn't like the way the you could just bump the wire hooks counterclock on the post and they would come unscrewed from the post, so I put some removable thread lock on the screws to prevent any vibration that might loosen the fit.

Home Previous Entry Next Entry Back



SmittysRV.com is an Amazon Associate