RV-9A: Left Elevator - 1/18/2006
Home
Previous Entry
Next Entry
Back
Share on: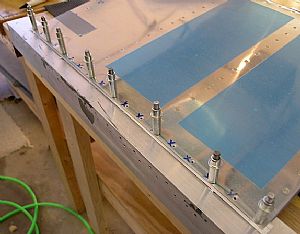 Drilled the Left Elevator trailing edge
This time I think I know what I'm doing. I raised the trailing edge with a couple of boards until the chord line of the elevator was parallel to the table. I marked the aluminum wedge center line and drilled the holes through the pre-drilled holes in the top skin, through the wedge and then into the bottom skin of the elevator. It came out very nice and uniform.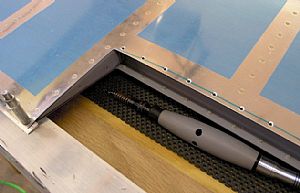 Final drilled the stiffener holes next to the trim tab.
This new dremel drill attachment was perfect for this. A regular drill wouldn't have workd.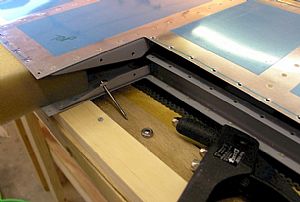 Dimpled the holes with my Avery Pop Rivet dimplers
Piece of cake!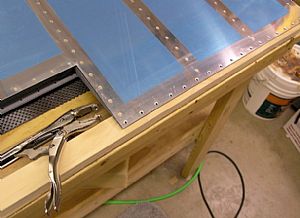 Dimpled the trailing edge holes with the Avery Vise Grip Dimplers
I'm glad I bought this tool. I have used it a lot.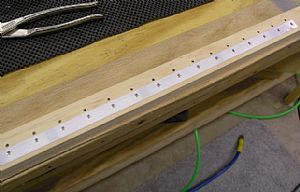 Countersinked the aluminum wedge
I clecoed the wedge down to the the piece of wood that was under the aluminum angle to hold everything while I countersunk the holes with my Microstop countersink.
Home Previous Entry Next Entry Back



SmittysRV.com is an Amazon Associate