Howdy Ya'll
Do what yer' Momma said...
Go Play!
| | |
| --- | --- |
| Share on: | |
More praise of the Avery Pop-Rivet dimpler
I started dimpling the holes in the top rib of the rudder with the rivet squeezer. Then when it wouldn't fit any more, I switched to the Avery vise grip dimplers. I got to the last rivet hole and couldn't get anything to fit. So after about 30 minutes of scratching my head, I decided to use the Avery pop-rivet dimplers to get the last hole. I put the nail of the dimpler set through the male dimpler, then through the rib hole, then female dimpler, then through a large lock washer, then through the other rib hole, and then capped off everything with a over-sized nut. After squeezing the dimple, I reversed the process for the other side. The large lock washer encircled the first rib dimple, preventing it from being smashed flat from the second dimpling. Time for a victory beer.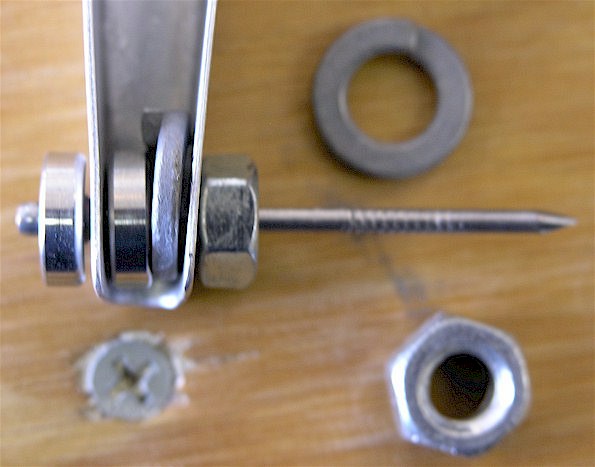 HELP FOR THE HOMEBUILDER

A website designed for Van's Aircraft Homebuilders, helping them find the information they need to build the most dynamic aircraft in the world.

The "cover your butt" section
This website was built to document the construction of an RV-9A in compliance with the FAA requirements needed to certify the aircraft. Any experiences and/or comments are by no means to be considered as instructions on how to build an RV-9A or any other aircraft.

This is website is owned and published by OpenAirNet, Inc. © 2015. All rights reserved.