Howdy Ya'll
Do what yer' Momma said...
Go Play!
| | |
| --- | --- |
| Share on: | |
Bought pneumatic drill from Home Depot
I got this drill from Home Depot for less than $50, BUT the instructions recommended that I have an in-line filter to catch dust particles and drain water, an in-line oil lubricator and a regulator. I will make quick connects for each item so I can take it apart easily. When I get ready to spray paint, I will remove the in-line oil lubricator as recommended by paint sprayer instructions. All of the in-line systems and connections cost $127. I am starting to refer to HD as "Second Home Depot". Amazon also sells a nice 3/8-Inch Reversible Pneumatic Drill.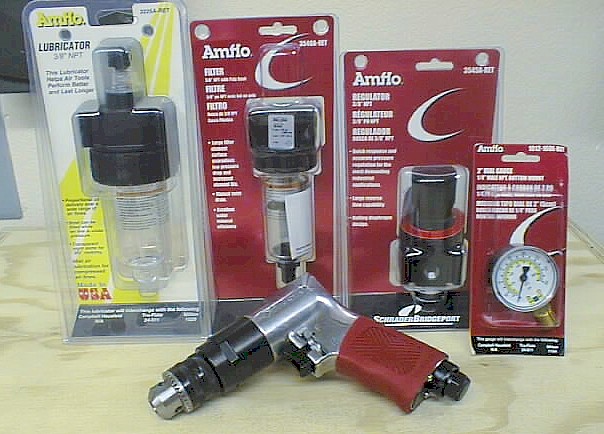 HELP FOR THE HOMEBUILDER

A website designed for Van's Aircraft Homebuilders, helping them find the information they need to build the most dynamic aircraft in the world.

The "cover your butt" section
This website was built to document the construction of an RV-9A in compliance with the FAA requirements needed to certify the aircraft. Any experiences and/or comments are by no means to be considered as instructions on how to build an RV-9A or any other aircraft.

This is website is owned and published by OpenAirNet, Inc. © 2015. All rights reserved.